Daniel Secomb is a sought-after End Times speaker and dynamic itinerant Bible teacher ministering at various churches and conferences throughout Australia and the United States.
He is the Founding Director of Israel, Islam and End Times and Culture War Resource, two rapidly rising, influential ministries that are educating and engaging society on some of the most controversial and hotly debated topics of our time.
Israel, Islam and End Times informs and educates Christians on the prominent role that Islam will play, the centrality of Israel, and how world events and trends correlate with the trajectory of End Times events predicted in the Bible. The ministry has an aggregated news website, a YouTube channel with 4500 subscribers and Facebook page with 32,000 followers.
Culture War Resource explores topics that divide society including Leftism/Marxism, the LGBT agenda, abortion, freedom of speech and religious liberty. Posing thought-provoking culture war questions to the mainstream and the church, this ministry features a popular aggregated website featuring prominent culture war figures from Australia and the United States as its contributors.
Daniel is also behind the "Why Jesus? Project" which produces evangelistic websites with the goal of reaching Muslims from different backgrounds with the Gospel of Jesus Christ. It started with Li Maza Yasoo (Arabic for "Why Jesus?"), which reaches Arabic-speaking Muslims, then Kenapa Yesus for Indonesian-speaking Muslims, and is now currently working on Chera Isa (Farsi for "Why Jesus?") which reaches out to Farsi-speaking Shia Muslims (website is currently under construction).
Daniel has appeared on the Prophecy In The News TV program in the United States and has written a number of articles for their magazine. He is also a weekly guest on US-based Christian radio network OmegaRadio.org and is occasionally a guest on AM/FM Kurm Radio (AR, US).
He holds the role of Assistant National Coordinator of the Lausanne Consultation on Jewish Evangelism (LCJE) for Australasia.
Having studied Biblical Hebrew for six years with high distinction results in Advanced Biblical Hebrew as part of his B.Th degree with Emmaus Bible College and Sydney College of Divinity, Daniel has a deep understanding of the Old Testament in its original language and context that has become a unique dimension and hallmark of his ministry.
With a passion to stir people's hearts to Jesus through the wonder of the scriptures and how they apply to life, Daniel is known for igniting a fire in the hearts of believers to read and study the Word afresh.
Daniel lives on the Central Coast of NSW, Australia with his wife Tammy and their three children.
To book Daniel to come and speak at your church or event, please visit the Contact/Invite Daniel page. If you would like to support the work and ministry of Daniel financially, please visit the Donate page.
---
Upcoming Itinerary
9-10th August 2019 — Understanding The Times Conference – Tyler, TX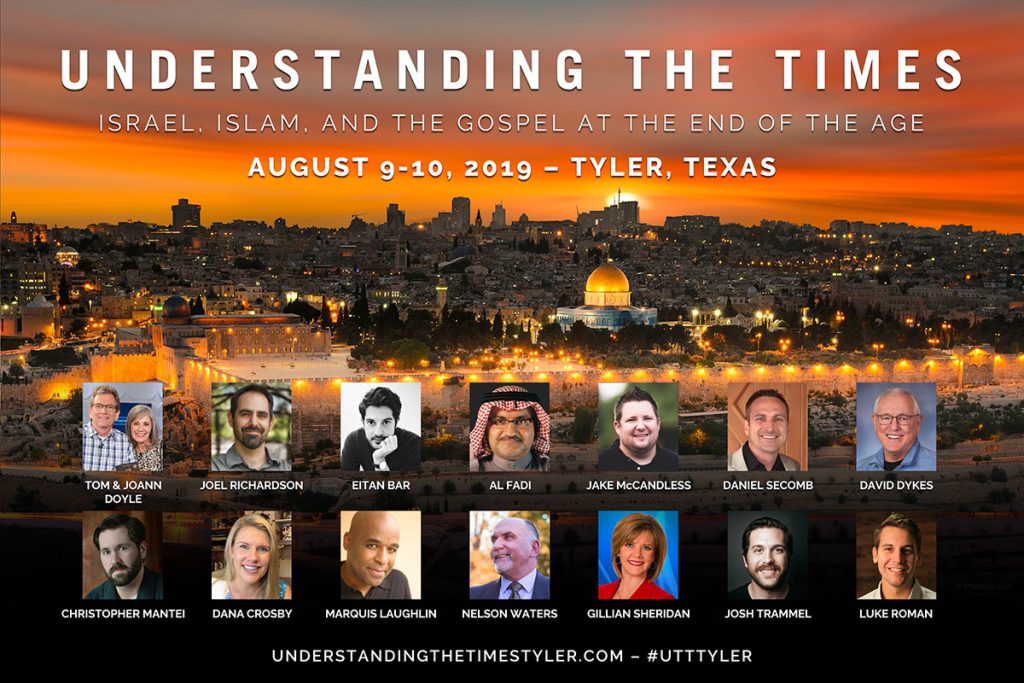 More dates coming soon…
---
To book Daniel to come and speak at your church or event, please visit the Contact/Invite Daniel page.